Ohito Ashoona
Born in 1952 in Cape Dorset, Ohito Ashoona is the son of renowned carver Kaka Ashoona, nephew of famed artist Kiawak Ashoona, and grandson of the late great Pitseolak Ashoona. From such a prestigious family of artists, it was perhaps inevitable that Ohito would follow in the footsteps of his family and take up carving. He spent his formative years in an outpost camp near Cape Dorset; living a mostly traditional life heavily dependent on hunting and fishing, this experience gave Ohito a strong attachment to the land and wildlife. At the age of nine, Ohito and his family moved into town where Ohito attended school, returning to the camp after two years. Ohito remained in the camp until he was 29 years old, only occasionally visiting the town and staying with his grandmother Pitseolak.

   Ohito's interest in carving took hold when he was still a child, as he often watched his father and uncle work and occasionally helped them polish sculptures. Many years of practice gave Ohito the skill and wisdom to carve, while his traditional upbringing and lack of formal education gave him thorough knowledge of Inuit spirituality and beliefs, as well as a sensitivity to the arctic wildlife that so often appears in his carvings. Unlike many modern Inuit who practice Christianity, Ohito still embraces the traditions and beliefs of his ancestors. These themes and narratives often reveal themselves in his carvings. Ohito's work is also distinguished by his tendency to carve multiple figures, generating imaginative scenes and relationships between figures and animals.

   In 1981, Ohito settled down in Cape Dorset again, but maintained his ties to the land. He became a Level 1 Guide, which allowed him to share his knowledge with others through productive, hands-on experiences. He continued to carve and experiment through his art, earning him the National Aboriginal Achievement Award in 2002. Ohito has exhibited broadly across North America, and today his work can be found in the Art Gallery of Ontario, the Winnipeg Art Gallery, and the Canada Council Art Bank, amongst countless private and corporate collections.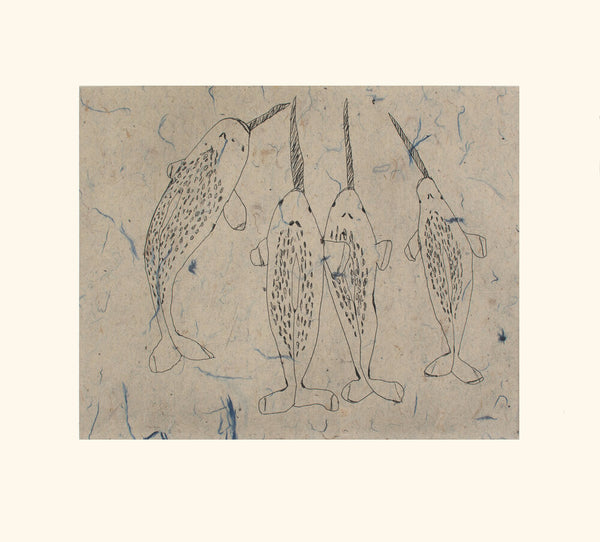 Sorry, there are no products matching your search. Looking for something specific? Contact us with your inquiry.